BACK
How CBD Can Support Your Mental Health
Posted on: May 16, 2022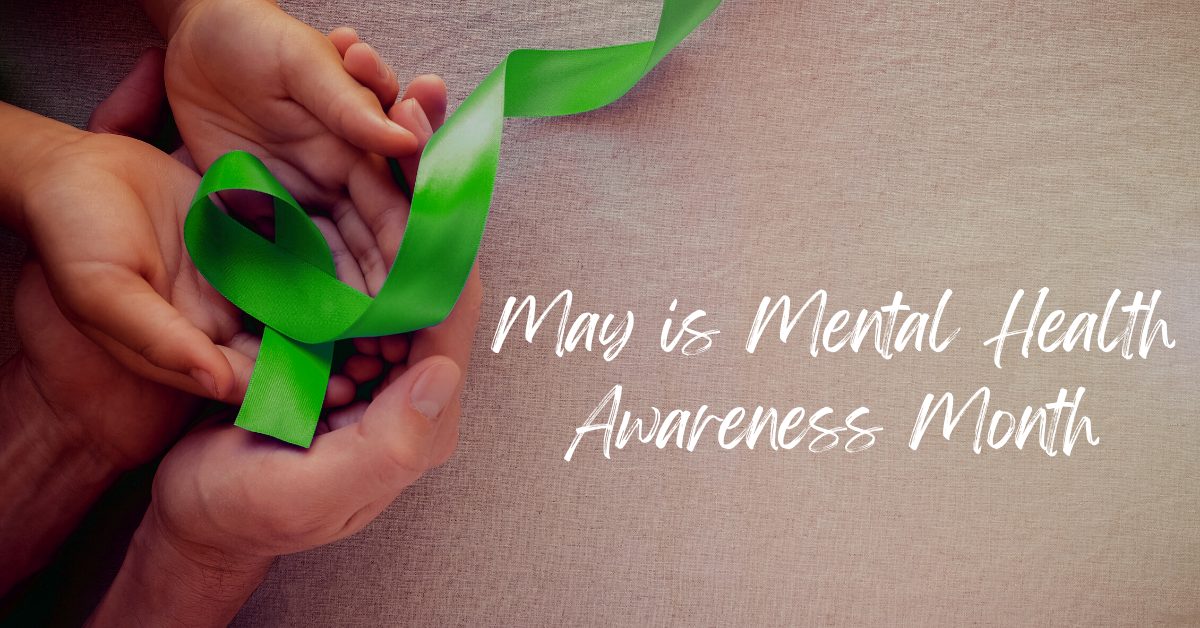 Here at Sacred Essentials™, we believe that by breaking the stigmas and misconceptions around CBD that we can help more people realize its potential health and wellness benefits, which include helping to support mental health.
In honor of Mental Health Awareness Month, we are shedding light on how CBD can work with your body's natural endocannabinoid system to help reduce stress, promote better sleep, and relieve the pain and inflammation that can interfere with your everyday life.
Rising Interest in Using CBD to Support Mental Health
Hemp-derived CBD oil has been gaining popularity since it become federally legal with the passing of the 2018 Farm Bill. Since then, more consumers have become aware of CBD and its potential health and wellness benefits as well as its differentiation from THC – specifically, that unlike THC, CBD does not produce a psychoactive "high". As a result, interest in CBD products skyrocketed with more individuals becoming open to learning more and incorporating it into their daily wellness routines.
CBD and The Endocannabinoid System
According to Healthline, the endocannabinoid system (ECS) is a complex cell-signaling system that plays a role in regulating a range of functions and processes, including sleep, mood, appetite, chronic pain, and inflammation. While the exact details require additional studies, research suggests that CBD has the ability to work with the ECS to help regulate these functions. This is why you may have heard from CBD users that they have experienced benefits including reduced pain and inflammation, better sleep, and reduced stress and anxiety.
CBD Products for Your Daily Mental Health Routine
While more research needs to be done in order to prove how CBD impacts mental health, many users have reported that regular use helps to promote a sense of calm, focus, and overall wellbeing. Others have reported that nighttime CBD oil usage helps promote rest, relaxation, and better sleep, which can contribute to improved mental health. In fact, at Sacred Essentials™, we have heard directly from our customers that our products have helped them achieve these benefits.
If you are looking to add CBD products to your daily routine to support your mental health, here are some products to help get you started:
Signature CBD Infused Pain Balm. Pain and inflammation can have a significant impact on our mood, and therefore our overall mental health and wellbeing. Our Signature CBD Infused Pain Balm is crafted with natural ingredients like hemp-derived CBD oil and menthol to help provide fast and effective relief for painful joints and muscles. It makes a great addition to your daily pain management routine, whether you use it after an intense workout or to keep everyday aches and pains in check. As always, check with your doctor before switching up your pain management plan.
CBD Wellness Tinctures. Our tinctures combine high-quality, natural ingredients with full spectrum CBD oil and delicious natural flavors so you can get your daily dose right from the dropper or mixed with your favorite beverage. Try our new CBD/CBG Extra Strength Wellness Tincture with a natural citrus flavor for an overall sense of wellbeing during the day, and our new CBD/CBN Nighttime Wellness Tincture with a natural mint flavor to help promote relaxation and better rest at night.
CBD Infused Gummies. If you prefer an edible option for your daily CBD intake, you'll love our new CBD Infused Gummies:
Start your day with Relief. Packed with full spectrum CBD, turmeric extract and a burst of natural flavor, these gummies are the perfect addition to your daily routine for managing pain and inflammation.
Wind down with Relax. In addition to full spectrum CBD, these gummies feature a blend of relaxing CBN (a cannabinoid that promotes relaxation) and a delicious natural fruit flavor to help calm the body and encourage a better night's sleep.
CBD products are just one possible component of a holistic mental health routine. It's important to talk with your health care providers and listen to your body in order to curate your own plan to optimize your health and wellness. Most importantly, we need to keep the conversations going not just around CBD's potential to support mental health, but around mental health in general.
BACK