BACK
Is CBD Help for our Military and Veterans on the Way?
Posted on: November 2, 2020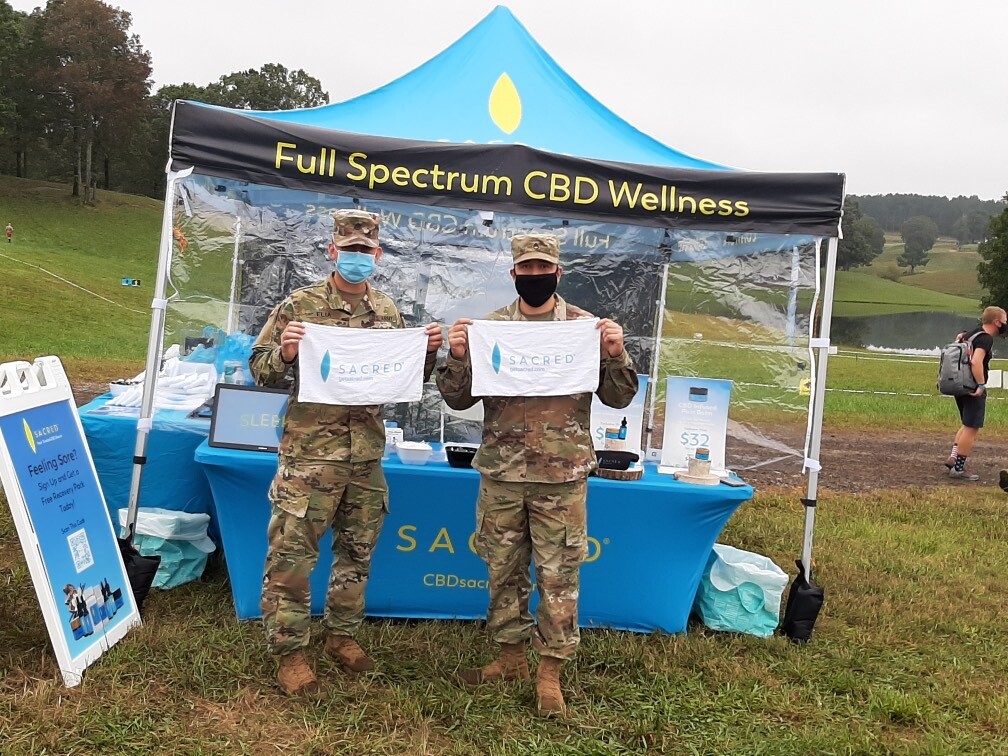 One thing we can all agree on is that 2020 has been quite the rollercoaster ride. Between the chaotic presidential election and the uncertainty of the coronavirus disease, it's understandable why nearly 80% of Americans say that their stress and anxiety levels have increased dramatically compared to last year. As signals of a growing mental health crisis continue in America, there is one group in particular that is more familiar with this feeling than most. On average, 1 out of 3 active members and veterans of the military who have proudly served our country experience high stress and anxiety levels resulting in PTSD. However, help may be on the way for military members to gain access to the potential benefits of CBD for pain and stress relief.
It's no wonder that we are learning more about the impact of PTSD on members of our military, both present and past. PTSD, also known as post-traumatic stress disorder, is a mental health condition in which a person has difficulty recovering after witnessing or experiencing a traumatic event. Symptoms include severe anxiety, nightmares, and insomnia, which can trigger at any moment due to a flashback of a shocking or dangerous event.
Since the discovery of PTSD within military personnel, statistics show that 20 percent of combat veterans are diagnosed with PTSD. This year alone, military suicide rates have increased 20 percent as service members navigate war-zone deployments, natural disasters, civil unrest, and the novel coronavirus disease.
Scientists have started conducting clinical trials on patients suffering from PTSD to prove CBD can act as a therapeutic alternative for Post Traumatic Stress Disorder. Research has shown that those experiencing PTSD symptoms like insomnia or anxiety noticed a decrease in their symptoms once they add CBD to their daily mental health regimen. Most wellness regimens involving PTSD also include patients speaking with a psychiatrist or therapist.
Over the summer, The US House of Representatives approved an amendment to a military funding bill that would allow military service members to use products containing hemp, including CBD. This action can potentially help service members experiencing pain or suffering from PTSD. In addition to this bill aiding active members, it is also said to give support to the heads of military branches to provide reenlistment waivers to those convicted of misdemeanor offenses involving the hemp plant. While the final fate of this amendment is still pending in Congress and the different branches of the military have taken different views on the issue, it gives hope that CBD and other hemp products will be available to members of the military sometime in the future.
While those struggling to access adequate PTSD treatment wait to hear the next steps with the amendment, Sacred CBD answers some frequently asked questions regarding CBD products.
Will CBD make me feel"high"?
No. CBD oil does not make a person feel intoxicated because it's hemp-based and works on different brain and body receptors than other cannabinoids. That said, no compound in Sacred™ CBD oil will get you high.
What health benefits does CBD have?
One of the many perceived benefits of CBD is its pain-relieving and anti-anxiety effects. It's thought that CBD interacts with receptors in the brain and body to reduce inflammation and general pain. Research on more potential benefits of CBD continues, so new therapeutic uses have yet to be discovered.
Are there any side effects?
CBD is generally considered safe. It may cause adverse reactions in some people – primarily changes in appetite fatigue and irritability. It may increase the level of the blood thinner coumadin in the blood system and may raise levels of certain other medications in your blood, similar to the effect of grapefruit juice.
Sacred CBD provides CBD products in oral and topical forms. The topical use of the lotion and balm is for targeted pain and soreness relief. Where oral consumption is best used for lessening insomnia and anxiety. Whether you decide to use the Wellness Gelcaps, Infused Pain Balm, or the Wellness CBD Tincture, we're sure you will find a product to help relieve stress and pain within your body.
BACK