BACK
4 Tips for Keeping A Wellness Journal
Posted on: February 11, 2022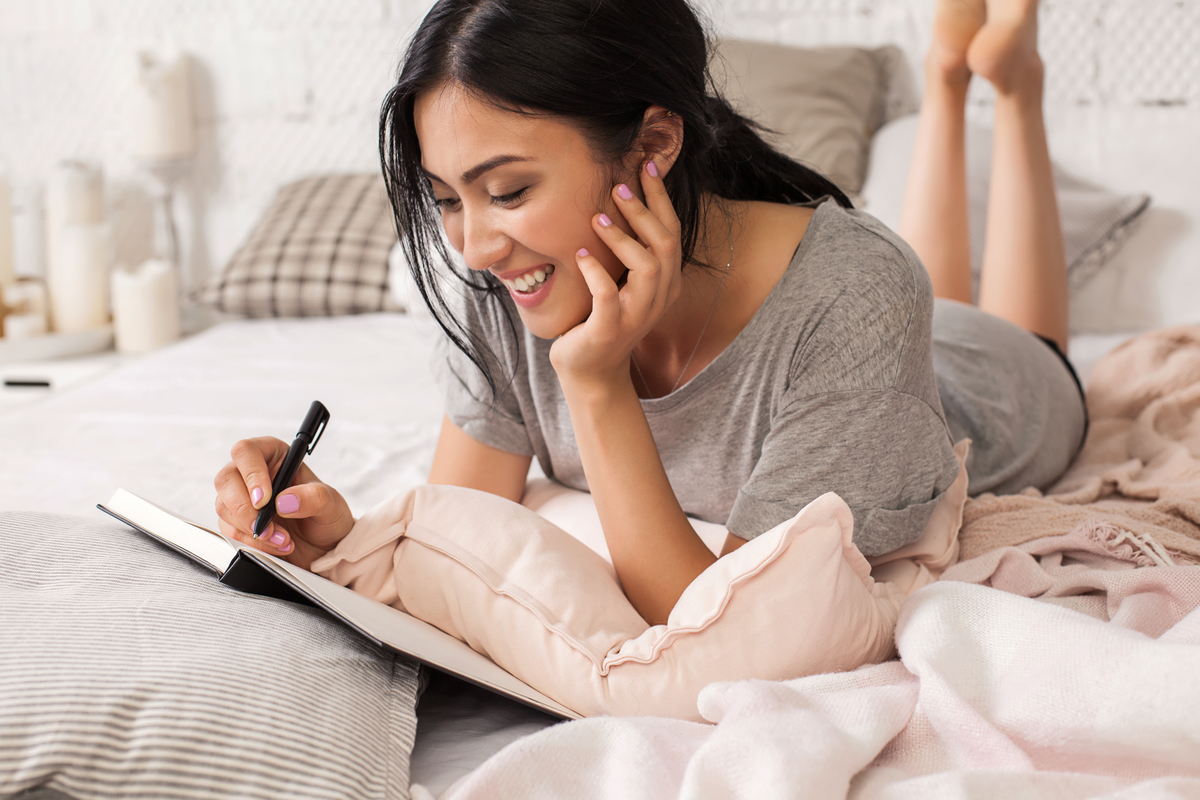 As the saying goes, wellness is a journey and not a destination. In other words, the pursuit of wellness is a lifelong commitment that requires us to remain flexible as we age and face the challenges of an ever-changing world. Keeping a wellness journal is a great way to track your progress, hold yourself accountable, and understand the unique needs of your body, mind, and spirit over time.
Getting started with wellness journaling can seem overwhelming at first. But once you get your process down, you are likely to find yourself looking forward to spending a little time each day tracking your progress. Here are some helpful suggestions to get you on the right path:
Set Your "Big" Goals
Before you start with daily entries, it's important to identify your big goals and intentions for your wellness journey. For example, your overarching goals may be to feel more energized during the day and experience more connection with your loved ones. These goals may change over time, and it's OK to update these accordingly. When starting out, these goals can be the first page of your wellness journal so you can easily refer back.
Morning Intentions
Every morning, take 10-15 minutes while enjoying your coffee or tea to write down your intentions for the day. Note – this is not a "To Do List". Rather, this are big picture intentions that connect back to your overall health and wellbeing. For example, a daily intention can be to stay present in the moment or to pause and breathe when you start to feel stress.
Daily Tracking
Whether in real-time or during a planned break, it's important to spend some time tracking everything you do during the day that contributes to your progress. You can track things like your water intake, how you felt after eating certain foods, when you got in some movement, things that caused you to feel happy, and things that caused you to feel stress. Eventually, you can start to identify both healthy and unhealthy patterns and adjust accordingly.
End of Day Reflections & Gratitude
No matter what obstacles you face throughout the day, it's important to ease into the evening by recognizing what you accomplished, what things you want to change, and what you are grateful for. Not only will this help you focus on the positive, but it will also help you turn negative experiences into learning opportunities. Plus, writing down your frustrations before winding down for the day will help reduce stress and anxiety and prep you for more restful sleep.
When it comes to keeping a wellness journal, there isn't a "one size fits all solution". Instead, your process should evolve over time and reflect your own uniqueness. You can get creative and make your own journal; or you can choose from a wide variety of templated journals available to purchase online.
Need a little help along your wellness journey? Our natural, full spectrum CBD products can help. Whether you are looking for help with pain management, clarity and focus, stress and anxiety, or sleep, our US-made products are thoughtfully crated with high-quality ingredients to help you through your journey.
Note: These statements have not been evaluated by the Food and Drug Administration. Our products are not intended to diagnose, treat, cure, or prevent any disease.
BACK