Our Signature AM/PM System Bundle incorporates 3 amazing Sacred Essentials™ CBD products – our signature Pain Balm, fast-absorbing Pain Lotion and our latest Nighttime Wellness Tincture – all for our best savings of nearly 25% over buying the same products separately. Start each day with a renewed sense of well-being. Generously apply Sacred Essentials™ CBD Pain Lotion to moisturize and relieve morning aches and pains, apply our CBD Pain Balm to areas that need targeted relief throughout the day, and then unwind at night with a dose of our CBD/CBN Nighttime Wellness Tincture to help relax the day's stress away. Plus add some Pain Balm or Pain Lotion to help soothe and relieve muscles in the neck and back before going to bed.
Pain Balm: Menthol, camphor, beeswax, natural cannabis sativa (hemp) CBD extract, chamomilla recutita (matricaria) flower extract, helianthus annuus (sunflower) seed oil, lavandula angustifolia (lavender) oil, limnanthes alba (meadownfoam) seed oil, mentha piperita (peppermint) oil, olea eiropaea (olive) fruit oil, prunus amygdalus dulcis (sweet almond) oil, ricinus communis (castor) seed oil, tocopheryl acetate (vitamin e)
Pain Lotion: Menthol, methyl salicylate, natural cannabis sativa (hemp) CBD extract, benzoic acid, butyrospermum parkii, (shea) butter, cannabis sativa seed oil, ceteareth-20, cetearyl alcohol, cetyl alcohol, cocos nucifera (coconut) oil, ethylhexylglycerin, glycereth-2 cocoate, glyceryl stearate, phenoxyethanol, polyacrylate-13, polyisobutene, polysorbate 20, polysorbate 60, theobroma cacao (cocoa) seed butter, water
Nighttime Tincture: Medium chain triglyceride (MCT) Oil, natural cannabis sativa (hemp) CBD extract, cannabinol (CBN) oil, natural peppermint extract oil
Generously massage Pain Lotion on arms, legs and any areas of the body in need of relief. Great after a shower. Can be used pre-workout to help warm up muscles.
Apply on balm painful joints and muscles as needed. Use before and after exercise. Also rub on tired neck and shoulders before bed.
Each full tincture dropper contains 1ml or 29.2mg CBD / 4.2 mg CBN. See dosing guide below.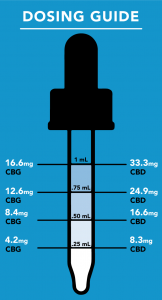 For best results start with 3-6 drops placed under your tongue, hold for at least 10 and ideally for 30 seconds and swallow. Add a few extra drops each day until you are at a full dropper dose. Take 30 minutes before bedtime. May be added to your drinks (decaffeinated please) as well.
FOR MEDICAL USE ONLY. IF PREGNANT, USE UNDER MEDICAL SUPERVISION. KEEP OUT OF REACH OF CHILDREN AND PETS.
This product contains less than 0.3% delta-9-tetrahydrocannabinol (THC).