BACK
Self Care Sunday Featuring CBD
Posted on: February 12, 2021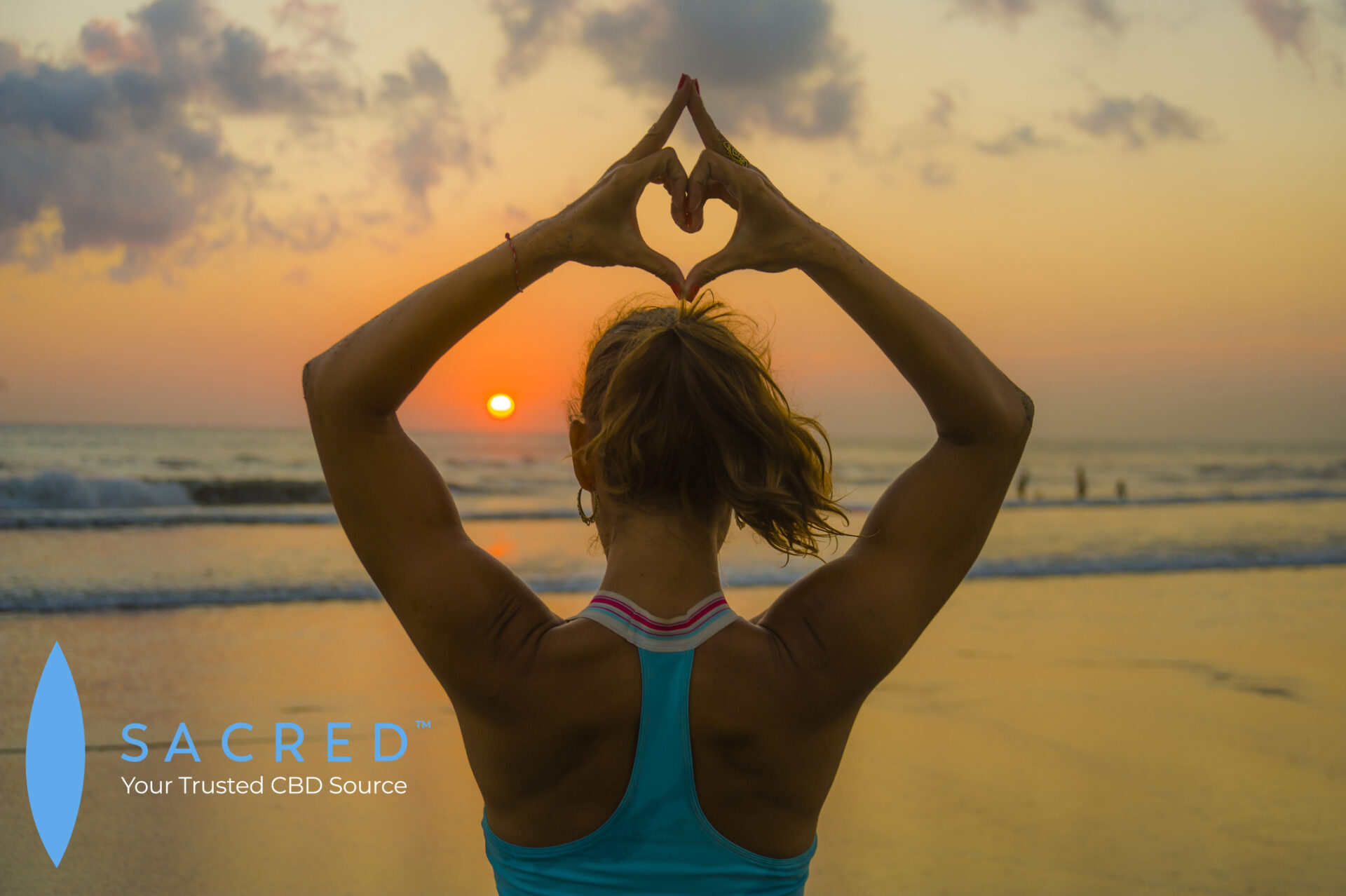 Use This CBD Self Care Routine To Show Yourself Love
Whether you're celebrating Galentine's this year or Valentine's, self-love is always important. Loving yourself and showing yourself compassion in every situation is the easiest way to improve self-esteem, decrease anxiety and show up as the most authentic you. This Sunday, try implementing CBD into your self-care routine to help create a calm and relaxing experience this Valentine's Day. We've put together a few tips to guide you on your self-care journey this weekend…and of course, they all include CBD.
Treat Yourself – You Deserve It
As we said before, "how you start your day is how you love your life." Maintaining the essential self-care basics like eating properly, staying hydrated, and getting enough rest is crucial to exhibiting self-love. After a glass of warm fresh lemon water and before you prepare your hearty breakfast, take a dose of the Sacred CBD Wellness Tincture to start your day with a renewed sense of well being. Our full-spectrum CBD is derived from US grown hemp and crafted with a simple blend of MCT oil and natural
flavor. All Sacred CBD tinctures are pure, natural, and clean from added sugars. So treat yourself this year by indulging in our chocolate or vanilla flavored tinctures.
Unwind – Unplug – Regroup
Unplugging to allow your body to recharge is extremely important when improving self-care. And realistically, can you do self-care Sunday without a bubble bath? Turn your bathroom into a spa by lighting candles and listening to a guided meditation. After about 40 minutes of finding your calm, seal all the goodness you showed yourself in with our Sacred CBD lotion. Infused with Vitamin E, turmeric, ginger, and 500 mg of full-spectrum CBD, our lotion is guaranteed to instantly put you into a state
of relaxation. Generously massage the lotion into your hands, temples, neck, and arms to wrap up your soothing spa experience.
Relaxation is Key
Rest, Rest, Rest. We cannot stress this enough. The right amount of sleep can instantly result in more energy, clarity, and higher levels of endorphins. For some, falling asleep may be difficult, which is all the more reason to begin implementing CBD into your self-care routine. Before bed, gently rub our signature Sacred CBD Pain Balm (now available in a new value size reusable tin) on your shoulders, back, and joints to help get a good night's sleep and wake up with fewer aches and pains. Each pain balm includes an antioxidant Olive Oil base and then blends it with fast-acting menthol, essential oils, chamomile, lavender, and Vitamin E.
Self-care shouldn't just be on Valentine's day or on Sundays, but treating yourself well should be a daily priority. Start adding these tips to your routine to improve your wellness and show yourself love every single day. You deserve it. To learn more about Sacred CBD products, join our mailing list to stay up to date on special offers and receive $5 off your next purchase!
BACK